Buy & Trade Bitcoin
Everything important about procuring & trading Bitcoin.
---
1. ATM Exchange:
---
You can exchange your cash! The easiest way to do this is at BTC machines, usually without KYC, i.e. anonymously and securely. The purchase is very easy under a guidance of the machine. As a rule, your own address is scanned as a QR code e.g. from the software Wallet by the ATM and banknotes are scanned, which are then exchanged into the desired crypto currency and sent directly to the Wallet.
Here is a world map to help you find a BTC ATM!
Advantages:
High anonymity
Disadvantages:
High fees up to 4-7%. So far there are only a few BTC machines, but they are added every day!
2. Exchange money via central crypto exchanges & brokers.
---
Advantages:
Better courses, low fees, always available over the Internet.

Disadvantages:
Note before you decide on a stock exchange on the trading pairs, the fees and the withdraw fees! On almost all online exchanges you have to do a so called KYC (know your costumer = verification), this takes away the anonymity in the first moment! Most stock exchanges are central, are hacked from time to time and are basically not trustworthy.
Many exchanges require a 2-factor authentication, this is a key that is read into an authenticator app that generates a new pin every 30 seconds. If the smartphone with the authenticator app should get lost, it is very difficult to switch off the 2-FA from the Exchange, in the worst case the access to the account is irretrievably lost. Not all Exchanges support the login without 2-FA if it is already activated. The 2-FA key should therefore be treated like a private key.
 AdvancedCash 
AdvancedCash is an online bank and cryptocurrency broker, that is relatively compatible with some crypto exchanges such as Binance, Exmo, Bisq Dex, Coinsbit, P2PB2B and Paxful. AdvCash also serves as a crypto broker/dealer, name crypto currencies can be exchanged there directly for Fiat $/€. There is finally a debit card again, which is very practical to not process all transactions via the house bank. You can registrate at AdvCash here.
Broker:

Brokers are not real stock exchanges, because the users always trade with the respective brokers. The advantages lie in the user friendliness, but the fees are somewhat higher than for other crypto exchanges.
Bitpanda.com
||
paxful.com
||
Litebit.eu
Crypto Exchanges:

Traders create buy and sell offers, the operators of the exchange ultimately control the private keys. The fees are on average the lowest here, but the withdrawal fee with BTC is usually the highest with 1mBTC(=0.001BTC), so you should inform yourself about these fees before registration.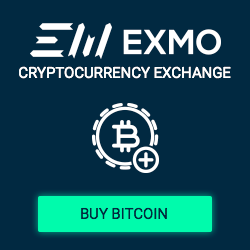 Exmo.com
||
Bitcoin.de
Coinsbit.io
||
Bitforex.com
||
Binance.com
||
P2PB2B.io
3. The exchange via decentralized crypto exchanges!
---
However, there are also decentralized Exchanges (DEX) such as Waves DEX. Waves is a Proof of stake (Leased POS) crypto currency, which has an Integrated Exchange in the Waves Wallet. Transactions between different crypto currencies are handled via the Waves blockchain. These Fiat $/€ can be deposited, but a KYC is required for this, as well as for transactions over 2 BTC. Waves DEX is only called partially decentralized because of the KYC, but I have very good experiences, because I know that the crypto currencies are always in my possession and not with a third party.
There are a number of other DEX that use blockchain technology, there are some that run over the Ethereum or NEO network, but as I haven't tested them yet they are not recommended here.
BISQ DEX
Bisq is a software that makes it possible to exchange different crypto currencies mainly for Fiat €&$. Participants must first send a small amount in BTC to a wallet as a deposit (to prevent fraud) in order to be able to submit or accept a request. The participants have to be online with their software all the time. The Fiat money is then sent directly e.g. via SEPA to the seller's account. A DAO takes the position of a third party. A tutorial for the BISQ DEX will follow!
4. Accept Crypto currencies!
---
Crypto currencies can be used legally as a means of payment in most countries. They can be easily integrated into an online shop, or accepted through a third party, such as Moon for Amazon.
5. Mining vs. Staking/Minting
---

Mining without multilevelmarketing/distribution with your own hardware is the safest mining. Mining hardware is very expensive, a lot of knowhow is necessary and electricity costs are not low! It's not that mining isn't worth it, only the electricity costs in DE are simply too high. A chapter about the technical function of mining can be found in the chapter Proof of Work & POW Criticism.
Minting or staking takes place at the Proof of Stake POS and is analogous to mining the participation in the consensus in the network, which also gives a reward for finding the blocks. Minting requires very little power and hardware, but the POS crypto currency has to be obtained beforehand. More information can be found in the description of the Proof of Stake Consensus.